Our Floral Journey
As we celebrate our 100th anniversary creating beautiful flowers for every occasion, we wanted to share our amazing journey with you… it started in New York City in 1913!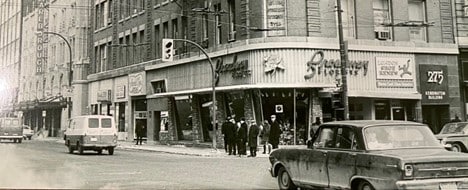 At the age of 13, our grandfather Ernest Cholakis emigrated from Sparta, Greece, sponsored by his two stepbrothers. They owned Harlem Florist on 1513 Broadway Ave in New York.
After working in their business for 14 years, our grandfather set out for Seattle to begin a new life. Traveling by rail through Canada with a stopover in Winnipeg. Ernest was convinced that his future was in the city of Winnipeg. His curiosity during his stopover led to our grandfather opening his Flower Shop on September 1, 1923. He chose to name it after the New York Street he'd left behind: he called it Broadway Florists.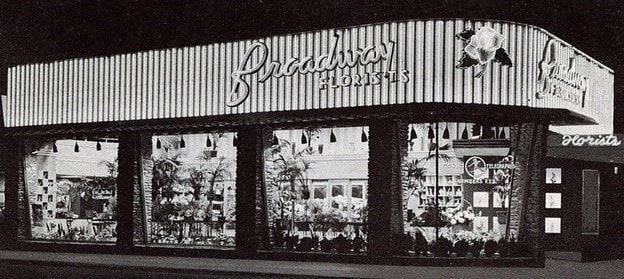 After marrying and starting a family, his sons became an integral part of the business. A succinct yet powerful statement of the pride of our grandfather was seen in the advertising that appeared unchanged for several decades:
Broadway Florists, owned by "E. Cholakis and his five sons." John, Harry, Paul, Chris, and Leo all took part in the business through the years.
Now, having just celebrated 100 years in business, Paul's sons Ernie and Costa are leading Broadway Florists into the next century.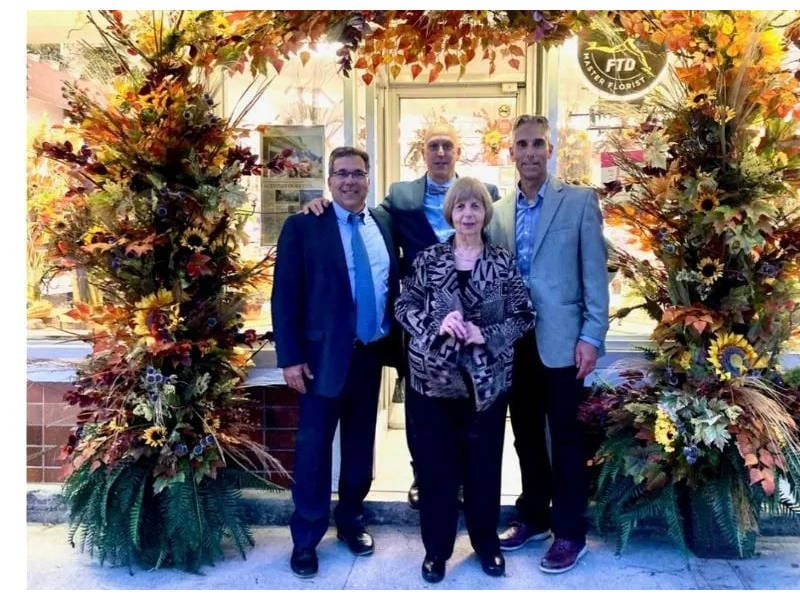 Our Family from left to right: Ernie, Costa, Elia (other brother helps out at times) and our Mom, Cathy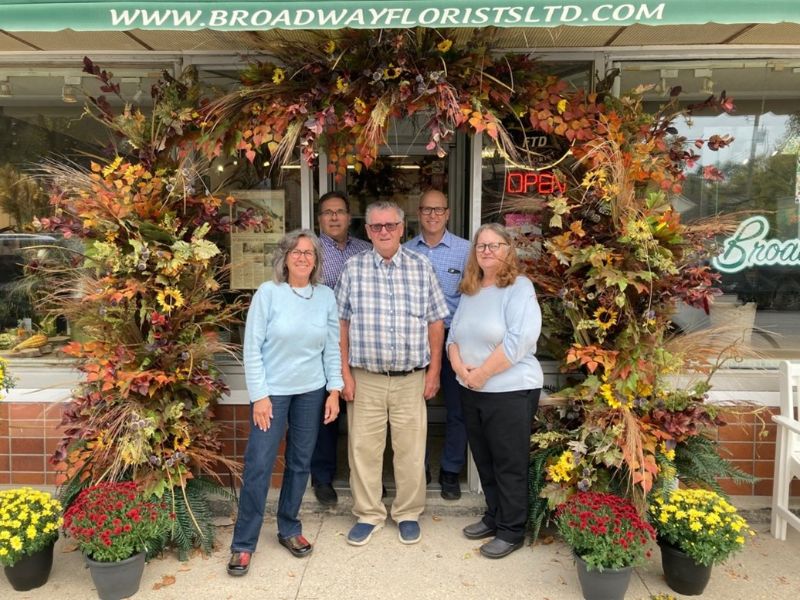 Our Staff from Left to Right: Designer Joanne, Driver John, Sales Michele, Ernie and Costa 2nd row.